Welcome!
How can I help you with Buying or Selling your home?
Are you looking for an Agent with Expertise, Market Knowledge, Enthusiasm and Integrity to accomplish your goals?
Currently the Fine Collection of Homes I have listed all offer privacy, are all beautifully maintained and are all of the highest quality you would expect.
Prefer New Construction, as a Licensed Interior Designer, I have worked with Custom Home Builders for 18+ years. It would be my pleasure to assist you finding your next home site as well as designing and bidding out your next home.
Remodeling on your mind, may I suggest my Design Skills and contacts to help you get the job done making your existing home into your Dream Home.
I am a Realtor & Interior Designer who has a passion for Arabian Horses. I have lived in Central Florida for 30 years. I work in the Orlando-Mount Dora area and occasionally go to Ocala to help my Equestrian clients.
Of course if you do not see exactly what you are looking for on this site, please remember I would be delighted to assist you in finding the home that meets your Lifestyle needs.
Look forward to hearing from you,
Lauralyn Lane
BUYERS & SELLERS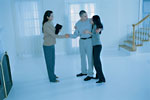 My promise to you is to offer you exceptional service, with confidentiality as your Realtor. Let me put my 30 years of experience and networking to work for you. My clients and properties are diverse and unique, so I develop a service plan that meets your individual needs whether you are a Buyer or Seller. I start by listening and we go from there!
MARKETING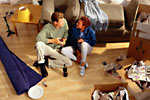 Locally owned & operated since 1981 Fannie Hillman & Associates has earned recognition by the Orlando Business Journal as the "Best Real Estate Office" in 2005,2006, 2007,2008, 2009, 2011, 2012 & 2013. I am pleased to offer you services in the Mount Dora & surrounding areas with this firm. Selling a property usually is based on many factors. I will help you ascertain the most accurate value based on todays market and provide you and Exceptional Comparative Market Analysis containing current data, and graphs so you can proceed with confidence. As an Interior Designer I can also help you with enhancements to the property that will help with value. Marketing plans include local, nationwide and global media depending on the type of property and specific buyer we are looking for. I guarantee to provide you with professional, ethical and confidential service and keep you fully informed every step of the way. For more information about Fannie Hillman & Associates, please go to www.fanniehillman.com .